Our engineering assets include our proprietary wooden panel adhesion construction method that was originally developed to build facilities at the Syowa Antarctic research station. Our design excellence has won us Good Design Awards for 31 consecutive years. Equipped with extensive design and engineering expertise, we have been providing first-rate homes to an increasing number of satisfied customers.
We develop high value-added homes that incorporate such state-of-the-art solutions as zero-energy home (ZEH) design, IoT-enabled sensors and appliances, and a disaster-proof and disaster-resistant design.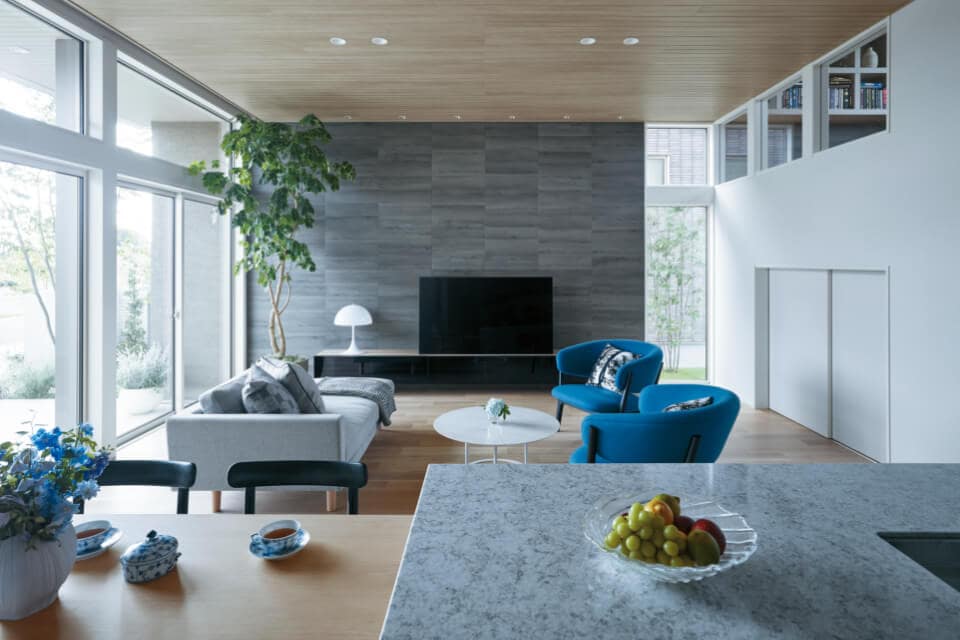 The 35-year structural warranty we offer is the most generous in the Japanese homebuilding industry. True to our founding principle of maintaining a lifelong commitment to our homeowners, we provide comprehensive after-sales services, which include regularly scheduled visits and inspections, and a 24/7 call center.