With an aging and shrinking population, the Japanese government is promoting an initiative to create a compact cities with mixed residential and commercial land uses.
Under such demographic trends, Misawa Homes has been striving toward the realization of a "Smart Wellness City", in which people of all ages can live healthy and fulfilling lives together.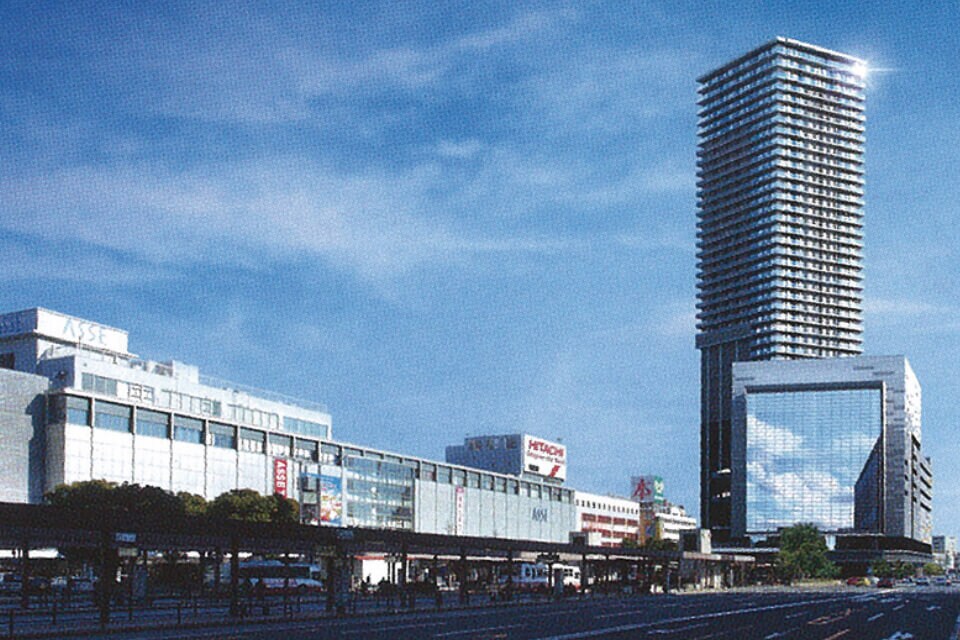 In 2018, we joined forces with local government and local businesses in the city of Urayasu, Chiba Prefecture, to construct a project called "ASMACHI Urayasu" on land we own. It is Misawa's first commercial complex built under the ASMACHI (tomorrow's town) moniker, in which medical, nursing care, nursery, and commercial services are available all in a single location. In 2019, a special purpose company in which we had a stake opened a hotel in Sapporo, Hokkaido. That year, an urban redevelopment project was launched in Fujisawa, Kanagawa Prefecture. This was the first private finance initiative in which we participated.Other collaborative urban development projects we have carried out with local governments and businesses include asset management, to make profit sources of property assets more robust and diversified, and renovating an old vocational school into an upscale apartment, and renovating an old Japanese-style inn to make it more earthquake-resistant.